Pre-Roll Video Advertising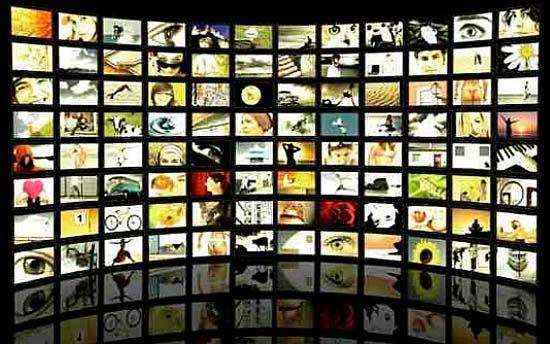 Converg Media is the foremost leader in providing Pre-Roll Video advertising.  In general, Converg is a digital media strategy & negotiation firm providing a single solution for real-time digital media buying, pre-roll video ad-serving, targeting, optimization, and measurement.  We will promote your content to sites tailored to your target audience. We can feature your video ads as standalone content on premium sites (i.e. Oprah, ESPN, WSJ, Access Hollywood, TechCrunch, Facebook Game Apps, etc.), in which case we guarantee viewership and viewing time objectives on a Cost Per Click/Views and/or CPM basis.
Our Pre-Roll Video Promotion services gives you the reach of television targeting but measurement of new media in the form of: Brand Content; Product Placement; Viral; Organically Placed Commercials; Geo-Targeting; Re-Targeting & Behavioral.
Bottom line, we make it simple to promote your pre-roll digital video ads in any format, on any device, at massive scale.  We make it effective as we buy and optimize media in real-time, which results in better campaign performance.  We also make it safe for brands knowing where there ads are running and ensures that ads are never served on pages where they shouldn't be.
Overview of Converg Pre-Roll Video Ad Formats
Converg Transparent Pre-Roll Video Inventory Partners
We access premium, transparent video ad inventory through select partners.   We buy your video ads on an impression-by-impression basis using each partner's real-time bidding technology and get the most value for your campaign spend targeting your specific DMA and demographics.
.
Private Pre-Roll Video Networks

Most of our inventory comes from premium publishers that choose to expose their inventory to us on an exclusive basis via a real-time bidding interface. We support the OpenRTB initiative which streamlines RTB integrations and provides publishers with tools to accept or block certain ads.
.

Adap.TV builds technology that destroys the inefficiencies of television and video advertising. It delivers a programmatic way to plan, buy, sell and measure across multiple sources, screens and methods of transacting.
.

adBrite is the largest independent ad exchange offering an entirely transparent marketplace, direct access to superior campaign data and analytics and ultimately, greater control over what matters most – results.
.

Admeld's mission is to keep premium publishers on the cutting edge of advertising technology, enabling them to maximize their revenue and sell their inventory smarter and safer. Our high-tech, high-touch approach generates the maximum yield for every ad impression by giving publishers access to demand from hundreds of sources (ad networks, DSPs, etc.) on their own terms.

BRX enables advertisers to reach specific audiences with their brand messages efficiently and at scale. BRX's real-time auction functionality enables true market pricing so that buyers pay just what an impression is worth and sellers get the highest possible CPM.

DoubleClick Ad Exchange is a real-time marketplace that helps ad networks, agency holding companies, and emerging third-party technology providers maximize ROI across millions of sites.
.

LiveRail delivers technology solutions that enable and enhance the monetization of internet distributed video. By focusing specifically on challenges and opportunities created by online video, our tools are designed to be easier, more efficient and more effective than traditional display ad servers to deliver and track advertising into this exciting new medium.

Nexage strengthens the position of publishers and developers in the mobile media marketplace. We bring a broad set of mobile advertising solutions to market that enable publishers and developers to increase the revenue generated from their mobile content while reducing operational costs.

Mobclix is the industry's largest mobile ad exchange network via its sophisticated open marketplace platform and comprehensive account management solution for iPhone application developers, advertisers, ad networks, and agencies. The Mobclix ad exchange provides complete transparency and visibility for developers to maximize revenues and advertisers to increase performance.

PubMatic's ad monetization and management solution combines impression-level ad auction technology, the most comprehensive brand protection tools, and enterprise ad operations support to give the Web's premium publishers the most control over their revenue and brand.

Right Media launched digital advertising's first exchange platform in the spring of 2005 and is currently the largest exchange in the industry. Today, the Right Media platform supports an ecosystem of leading digital advertising companies, including differentiated ad networks, direct advertisers in our non-guaranteed marketplace, data providers, technology innovators, and global agencies.

The Rubicon Project launched in 2007 on a mission to automate buying and selling for the $65 billion global online advertising industry. Reaching more than 500 million unique Internet users, the Rubicon Project is one of the largest sources of ad inventory and reach on the Internet and the preferred source of targeted, audience-segmented inventory for ad networks and audience representation firms around the world.

SpotXchange is the largest global marketplace of video ad inventory, reaching more than 80 million unique visitors each month in more than 15 countries. Focused on performance, SpotXchange is a one-stop shop for advertisers, ad networks, DSPs, trading desks and publishers, offering a simple, automated way to increase the effectiveness of their video ad campaigns.
.
Brand Safety Partners
We integrate with multiple partners to ensure that your video ads are only placed alongside brand safe content.

Proximic precision-matches complex and unstructured online content to the most effective advertisement targeting. At the same time the company helps brand advertisers assess the quality of ad environments for their brand messages. This leads to higher acceptance of online ads for users and advertisers and ultimately brings more revenue into the online ad market place.

Affine Systems is a targeting platform for video that helps advertisers target brand-safe, studio-produced content.
.
Measurement Partners for Pre-Roll Video
Integrate third-party brand studies to measure metrics such as awareness, favorability, likelihood to recommend and purchase intent.

KN Dimestore offers a unique platform for measuring the effectiveness of your digital ad campaigns in the same footprint where your online ads appear. It allows publishers and agencies to insert surveys into streaming video and display ads alike – without disrupting the user's video experience. Collecting brand-centric metrics – including awareness, favorability, message recall and purchase intent – KN Dimestore technology provides advertisers, agencies, and publishers with on-demand, directional results.
.
Pre-Roll Video Data Partners
Show your pre-roll video ads to only the audience segments you want to reach using data from our partners. Larger clients may also utilize their own data for ad targeting.

Aggregate Knowledge measures and analyses actionable insights to drive increased ROI, sales and value across the digital media scope. Bringing the necessary transparency to exactly pinpoint what to invest in – to generate more sales. A leading SaaS company, Aggregate Knowledge help grows addressable markets to ensure marketing dollars are spent on the highest valued campaigns.

BlueKai provides leading solutions for comprehensive data management, acquisition and analytics to maximize performance from all audience data. The BlueKai Platform is a complete technology solution for managing private data assets and analyzing campaign performance to maximize return on marketing dollars. The BlueKai Exchange is the world's largest marketplace for anonymous 3rd party audience data, with exclusive access to BlueKai Intent and branded data in reaching more than 200M unique users across the entire marketing funnel.

Lotame empowers innovative publishers, agencies, and brands to unlock the full value of their audience data with the unifying data management platform, Crowd Control. The company's clients leverage Crowd Control to collect unstructured audience data, irrespective of the source, and convert that audience data into insights and analytics, which allows them make informed decisions and increase ROI of their data assets.

TARGUSinfo, the trusted provider of On-Demand Insight® to the most recognized brands, links and delivers 100 billion real-time attributes a year to drive smarter and more profitable customer interactions on the Web, over the phone and at the point of sale. TARGUSinfo offers a complete range of solutions to help organizations make better real-time decisions leveraging patented processes built on a proprietary network of hundreds of data feeds and its unique predictive analytics capabilities.
.
Rich Media & Video Ad Serving Partners
Deliver the most creative and interactive video ads available with technology from our rich media partners. Use TubeMogul for ad serving or the ad server of your choice for either serving or third-party pixel tracking.

Atlas Rich Media lives within the Atlas Digital Marketing Suite, which includes a family of products, including the Atlas Media Console, Atlas Search and Atlas Site Optimization. Atlas provides agencies, marketers, and publishers with the technology and services they need to execute fully integrated online marketing campaigns.

Google's DoubleClick products provide ad management and ad serving solutions to companies that buy, create or sell online advertising. The world's top marketers, publishers, ad networks and agencies use DoubleClick products as the foundation for their online advertising businesses.

Eyewonder provides interactive digital advertising technology and services that increase the value of inventory for publishers and improve the performance of advertisers' interactive ad campaigns.
.

FreeWheel gives the largest producers and distributors of TV, movies, music, and sports the infrastructure they need to manage the end-to-end economics of their professional content. Founded and led by a team of executives from the world's leading technology companies, FreeWheel's solution arms content owners and distributors with the tools and services necessary to make the most money possible from video content.

Innovid is a leader in interactive video advertising. Providing a platform for the creation, delivery and measurement of video campaigns.
.

MediaMind is a global provider of digital advertising solutions that optimize the use of media, creative and data for enhanced campaign performance. Our unique platform incorporates display ad serving, search, rich media, video, dynamic ads, mobile and emerging media; providing marketers with a cross-channel view of ad campaigns.

PointRoll is a leader in customer-driven innovation and boasts a well-defined product pipeline that extends beyond 2011. As a provider of marketing services to the best marketers in the world, what makes us most innovative is not our desire to develop cutting edge technologies for ourselves, but to develop first to market opportunities and ground-breaking solutions for our clients while delivering value and service at every turn.
.
Online Video Platform Partners
We help power the analytics and organic distribution for the largest online video platforms. Customers of these platforms can now extend their reach by easily re-targeting their own endemic audiences.

Offering the world a way to upload and share Reality videos along with distributing public videos to a vast array of distributions channels is what makes up RealTV.com. Working with Roku and others, we enable users to broadcast themselves to various IPTV devices. RealTV provides exclusive access to it's inventory and advertising space to Converg Media.
.

Our mission is to make independent Web shows sustainable. We provide services to more than 50,000 independently produced Web shows. More than 44,000 show creators use blip.tv every day to manage their online and offline presence.
.

Brightcove is a cloud-based online video platform. Media companies, businesses and organizations worldwide use Brightcove to publish and distribute video on the Web.
.

Viddler is an interactive online video platform for uploading, viewing, and tagging and commenting on, videos. Viddler's paid business service includes secure uploading and viewing, support, a customizable player, the ability to create a private community, detailed analytics, priority encoding, HD encoding, iTunes support, control over advertising and full branding.

Founded in February 2005, YouTube allows billions of people to discover, watch and share originally-created videos. YouTube provides a forum for people to connect, inform, and inspire others across the globe and acts as a distribution platform for original content creators and advertisers large and small.
For more information on what Converg Media can do you for your organization in the form of Digital PR, Pre-Roll Video Advertising or any other form of Media, please
contact us
for a free consultation.