About Us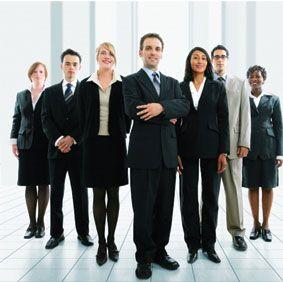 Converg Media is a company based in the United States, specifically the Kansas City region of the Mid-West.  We have national and local clients that we provide our services to.  Our team of new media experts will assist you in your successful fulfillment of your objectives from managing your ad campaigns to designing your website. Converg has experts in all media forms.
Core Services
Recognition
Kansas City Chamber of Commerce Top 10 Business Nominee for 3 years in a row
Our Mission
Converg Media was founded with the vision of producing innovative and affordable Digital PR solutions enabling companies to excel and thrive through practical and profitable steps. To realize this vision, we are developing evolutionary building blocks – starting with affordable distribution of information and creating relevant citations for our clients.  To retain and build the team necessary for these developments, Converg is fostering a corporate culture that attracts and retains creative, practical, and energetic employees who are driven to "make client success happen".
Background of Converg Media
As a corporate entity, Converg Media LLC (est. 2006) is wholly owned by NetraCorp LLC (est. 1998), a Venture Capitalist and Internet Incubator who is also based in the Kansas City area.  Converg is the digital public relations side of NetraCorp and offers clients the full use of resources available from NetraCorp.
Since NetraCorp is also a public ICANN Accredited Registrar, Converg clients benefit from the security and reliability of hosting and registering their domain names with NetraCorp.  Domain names cost only  67¢/per month as a Registrar, so this price is passed on to Converg.  By having the infrastructure and technical resources available to Converg, no other company comes close to what Converg can provide to their clients.
NetraCorp became a company early on in the dot com start-up era and now owns and operates multiple organizations and web properties receiving well over .5 million unique visitors per month with 96% from North America and is always looking to invest in additional profitable properties and opportunities that will help bolster it's affinity groups.
Converg utilizes the vast amount of resources at it's disposal from NetraCorp to help our clients succeed in their objectives.
Converg Media's Competitive Advantage
Converg Media, along with resources from it's parent company gives Converg the unique ability to include services that can not be provided by other companies — such as:
Using Domains with Traffic and Importance
Ability to provide a Reverse-Proxy Service
Exclusive access to other Properties
Issuing Virtual Phone Numbers and providing a Virtual Location
Domain Name Management and Registration at Cost
We own and manage hundreds of various web properties and can use at our disposal  these properties that receive direct navigation and search engine traffic to benefit our clients.  Our competitive advantage is far greater than any other provider.  For example, we may own an old and aged domain name that receives targeted traffic for which one of our clients is seeking and will use this domain and traffic to inform visitors of the related services that our client is providing, thus increasing the number of referehces to our clients website and increasing their link popularity.
Corporate & Individual Certifications
Converg Media is  proficient with all major Search Engines, but specifically with Google and Yahoo!. Additionally, many of the team members are also certified at the individual level to which also includes security certifications such as the coveted CISSP (Certified Information Systems Security Professional) certification.
Partnerships & Relationships
Converg has partnered with many other companies to maximize opportunities for our clients. These partnerships and relationships include Direct Marketing Associations, Google Analytics (for web analytics), Video Production Services and several more.
Search Engine Optimization (SEO) / Building Search Engine Equity
The objective of search engine optimization is to obtain high rankings in the search engines for the most important keywords for your business.  Converg Media's SEO service is highly iterative to help your company gain Search Engine Equity and includes the following key phases: Discovery Interview, Site Review, Keyword Research and Analysis, Competitive Research Analysis, Page Editing, Search Engine Submission, Search Engine Ranking Monitoring, Link Development, Project Communications and ROI Tracking.  We believe that you should invest in your business by making it more important and relevant vs. spending it on a Pay Per Click campaign but depending on our research, both may be necessary.
Pay Per Click Advertising Services
By employing pay per click advertising, Converg Media will help our clients design, develop and execute such campaigns flawlessly. These Services include, Discovery Interview, Account Setup, Keyword Research and Analysis, Creative Development, Landing Page Identification, Tracking Code Implementation, Keyword Management, Bid Management, Campaign Modifications, Creative Testing, and Project Communications and Status.  We provide our analysis and information based on a monthly management fee.  We also utilize and manage your campaigns across all major search engines and if necessary, Facebook as well.
Shopping Portal Optimization
According to industry data, there are over 100 million searches per month in the shopping portals such as Shopping.com, Bizrate, etc. To help clients participate in this market, Converg Media offers shopping portal optimization services. These services include developing a strategy for each portal, generation of unique optimized feeds for each portal, and venue specific optimization techniques.  Converg helps clients create their product feed and updates Google's merchant system with the new changes automatically.
Display Advertising (Online Media Planning & Buying)
Leveraging its relationship with Nielsen//NetRatings, Converg Media can design, develop and deploy an online media plan for purchasing banners, sponsorships and alike to drive paid targeted traffic to the client's site.
Affiliate Marketing
Affiliate marketing typically is a performance-based program where advertisers pay other sites a cost per lead, share revenue or a flat fee per sale. Converg Media has helped many clients design and develop affiliate marketing campaigns.
V-Marketing (Video Marketing)
To provide lift to search marketing campaigns, Converg Media produces video content designed to more effectively communicate the value proposition, increase conversions, boost credibility, and improve overall ROI. The entire video production process, from script writing and talent selection, to field production and post-production editing is professionally managed by Converg Media.
Web Analytics
Web Analytics enables clients to understand how their website is supporting their business goals with dashboard reports of their online marketing campaigns.  As part of this important task, Converg Media deploys analytics software from Google – the market leader in website analytics.
Web Design
Before visitors come to your website, you need to make sure your website has the right appeal to convert visitors into buyers.  Our web design service is meant to help our clients with just this issue – conversion.  We will help design or re-design your website to make it most effective to 'humans'.  We also ensure that it's very simple for search engines to find what they need about your product or services.
Converg Media Differentiation and Competitive Advantage
Exclusive Access to web properties that we own for our client's benefit
Reverse-Proxy service for Geo Location specific clients
Virtual Phone Number and Location for our clients expansions or campaign tracking
Domain Name Registration – at cost (67¢/per month for a dot com domain)
A Time Tested Methodology – Dynamic Search Media & Methodology
A Multidisciplinary Team Approach (separate teams in their core expertise)
A Deep Knowledge of Search Variables
Fierce Commitment to Your Profitability
Corporate Partnerships & Relationships
Best in Class Technology
Commitment to Innovation
Contact Info & Locations
KANSAS CITY


(913) 871-0453

CHICAGO


(312) 614-1939

LOS ANGELES


(213) 784-7507
CORPORATE OFFICE LOCATION
[wpseo_map width="400″ height="300″ zoom="-1″ map_style="roadmap" scrollable="1″ show_route="0″ show_state="0″ show_url="1″]
[wpseo_address show_state="1″ show_country="1″ show_phone="1″ show_fax="1″ show_email="1″ show_url="1″]