Geographic Property Management
Converg Media manages many specific geo-based Internet properties in all forms such as advertising, marketing and content distribution services such as local weather, news, events and business directory data.
By utilizing our own back-end content delivery network (CDN), Converg is able to easily distribute and offer value-added services of local content to these properties in the form of:
Local Movie Listings
Local News
Local Calendar of Events
Hotel and Travel information
Local Weather
Advertising Engine
Local Business Directory Services
Each property that we manage has unique differences and offers different challenges.  Our automation and SEO services easily improve local search placement for specific categories and ultimate added value to the customer.
Some properties under our management and / or development include:
KCMetro.com – A Kansas City Metro portal for the greater

Kansas City area.  We offer the management of all the advertising services, news content aggregation, movie listings and directory content management.
OKC.com – As "the" Oklahoma City Community portal, we provide the backend Advertising management engine, local aggregated news content, local movie listings, directory content management and other value added services specific to Oklahoma City.
BattleCreek.com – A work in progress, we will offer similar services above but have some additional exciting changes.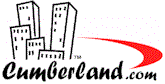 Cumberland.com – A similar work in progress, this property will flow with local geo information regarding Cumberland.

LasVegas.NV.com – Local to Nevada, our services will concentrate on the challenges of providing related content and local information for both tourists and hometown Las Vegas visitors.  This also includes all the major cities of Nevada such as Carson City, Reno and Henderson.